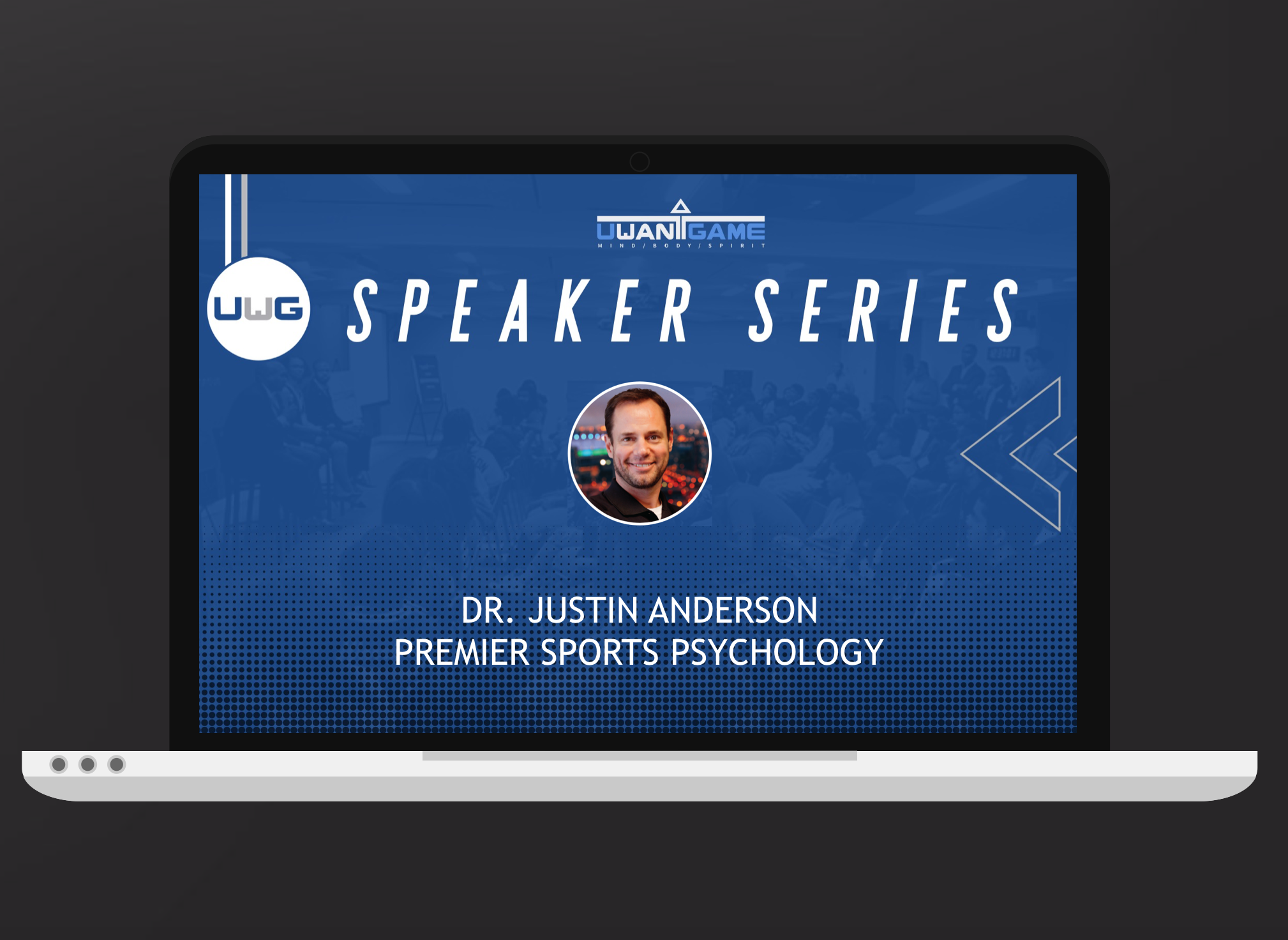 ZOOM CALL WITH DR. JUSTIN ANDERSON
On May 28th, UWantGame students participated in a Zoom call with sports psychologist Dr. Justin Anderson. Dr. Anderson is the founder and director of Premiere Sports Psychology, and the team psychology for the NBA's Minnesota Timberwolves.
He specializes in high performance psychology and leadership and has worked with Olympians, professional athletes and business people, aiding them in great success. Dr. Anderson acknowledged how he and athletes spoke about how important the mental aspect of the game is -- but not knowing how to really maximize their full potential because of their lack of understanding of what truly works with them mentally.
It has been seen that mainly veterans were those who were able to talk more about the game and knew how to work the best because of their deeper and longer understanding of the mental side of the game as it relates to them individually. These veterans noted that they may lose some of their physicality but due to their extensive work to understand how to be efficient with their time and energy, and to prepare for these setbacks, they were still able to be leaders in the game. Dr. Anderson provided students, who are early or in the main parts of their athletic careers with great insight and action items of how to focus on specific aspects of their own mental health. Instead of waiting for these student-athletes to become veterans, Dr. Anderson was able to shed light on ideas and action items veterans found useful and that these student-athletes could as well. Not only relating to athletics but also relating to how they handle various trials themselves in everyday life. Through a question and answer session, students and attendees were able to ask Dr. Anderson specific questions as it related to them, but also more broadly to all student-athletes.
Topics of how to overcome adversity on the court or field were of conversation amongst the students. Each student was able to take something away from this conversation and UWantGame is happy to be engineering these types of conversations! - Lauren Dines